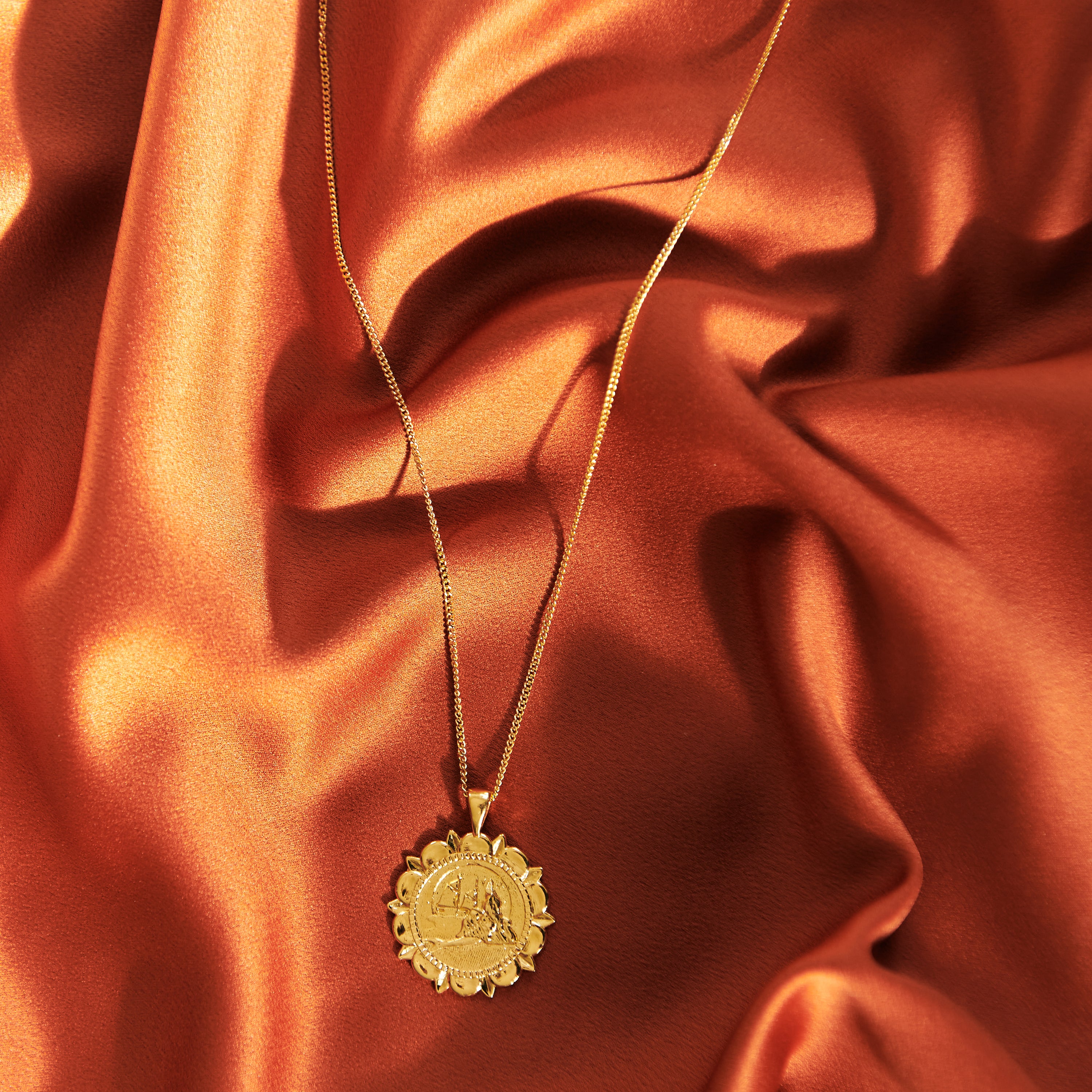 Goddess of Temptation
Inspired by ancient traveller's coins from around the world, the Java coin pendant is part of our goddess collection. Intriguing and mysterious, the Queen of the Southern Sea, known locally as Nyai Roro Kidul, is a mythical mermaid goddess.
Said to rule an underwater empire off the coast of Java in Indonesia, she married generations of sultans and is known to be able to lure any man she wanted with her supernatural powers. 
Ivy & Lula Tip: Layer your pendant with our gold rope chain.
Details
Handcrafted using the ancient lost wax casting method

Dimensions of pendant are 28mm x 28mm x 1.5mm
Gold vermeil
10x thicker than gold plating
Vermeil is a 2.5 micron layer of pure gold on a solid sterling silver base

Box style chain is 50cm long
See
FREE SHIPPING IN SOUTH AFRICA ON ORDERS OVER R2000. FLAT SHIPPING RATE OF R85 ON ORDERS BELOW R2000. 
This piece is made-to-order, please add an additional 2 to 5 working days (excluding shipping time) onto your delivery time.

Java Goddess Necklace