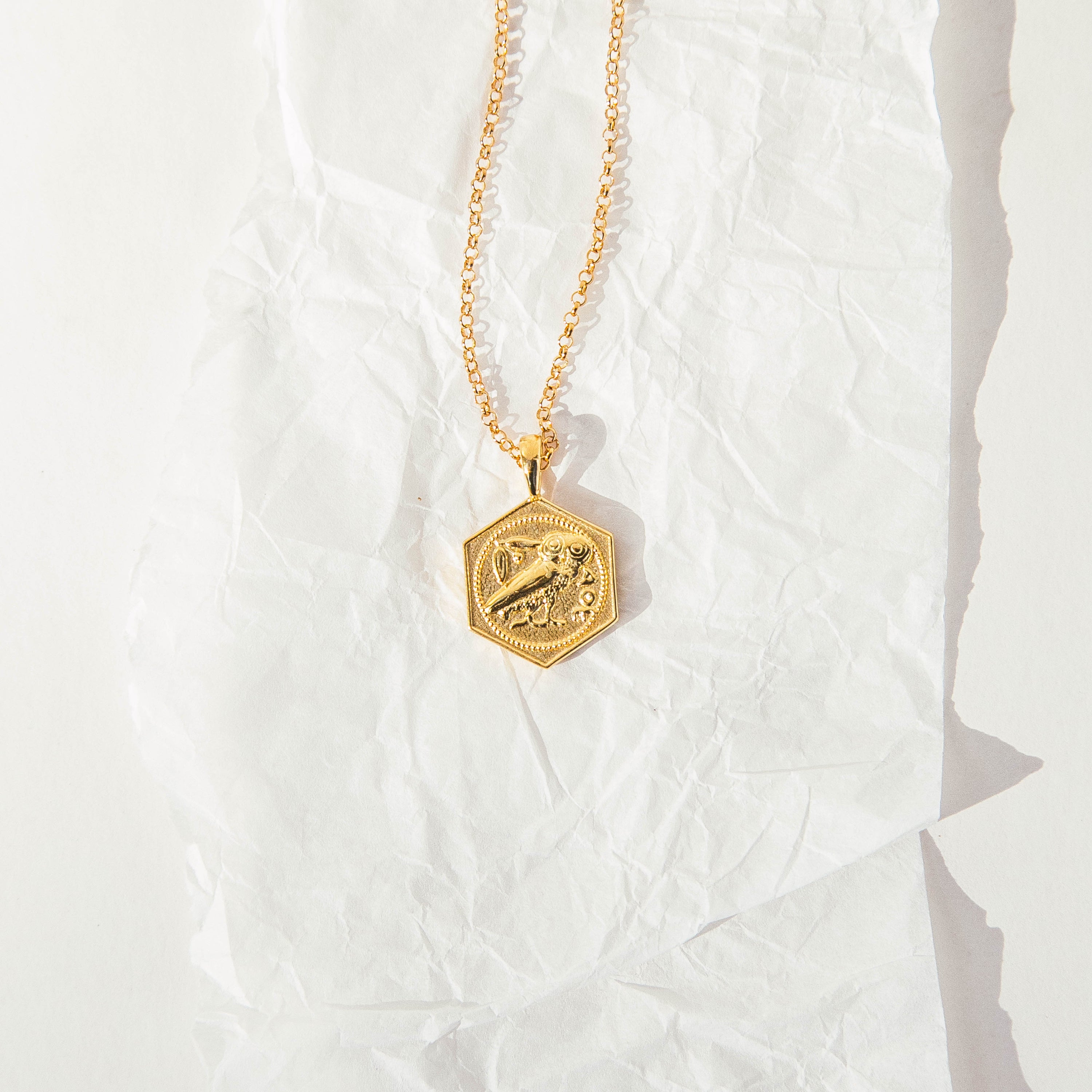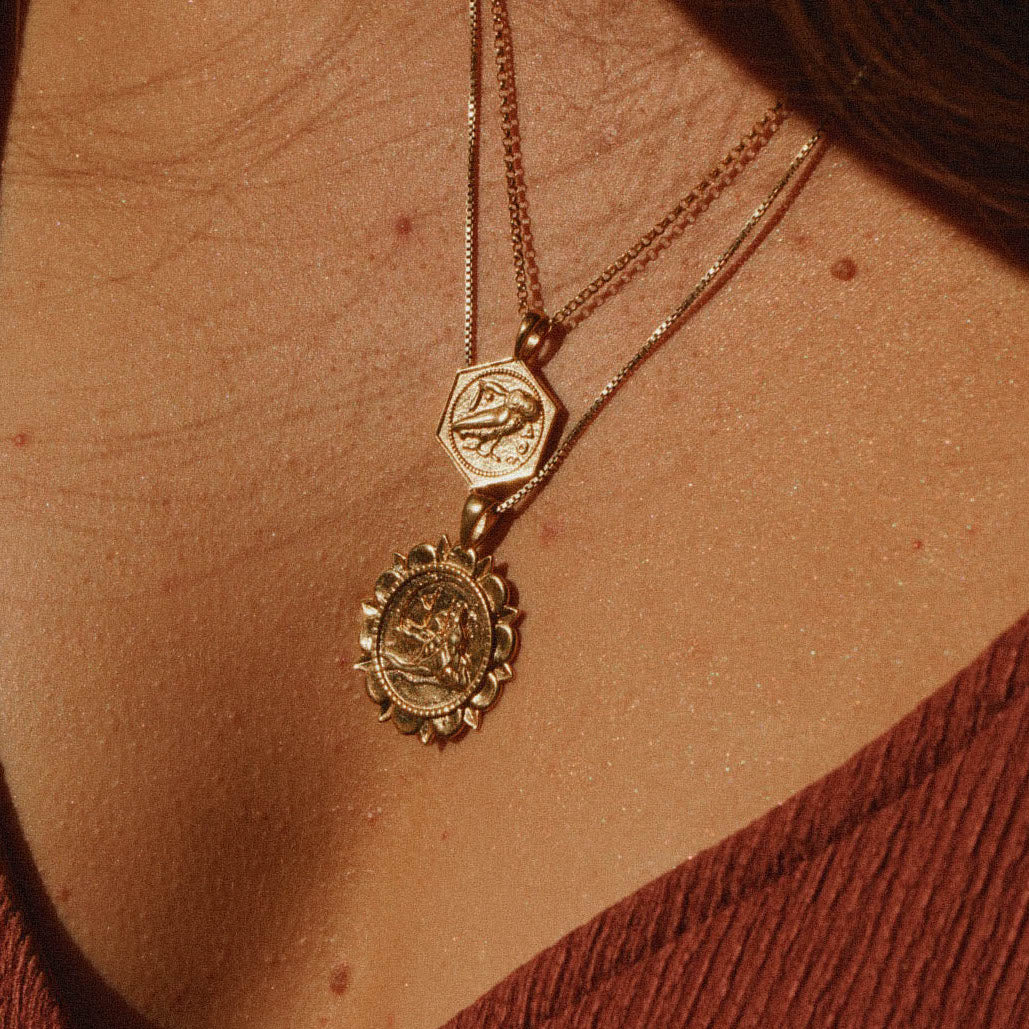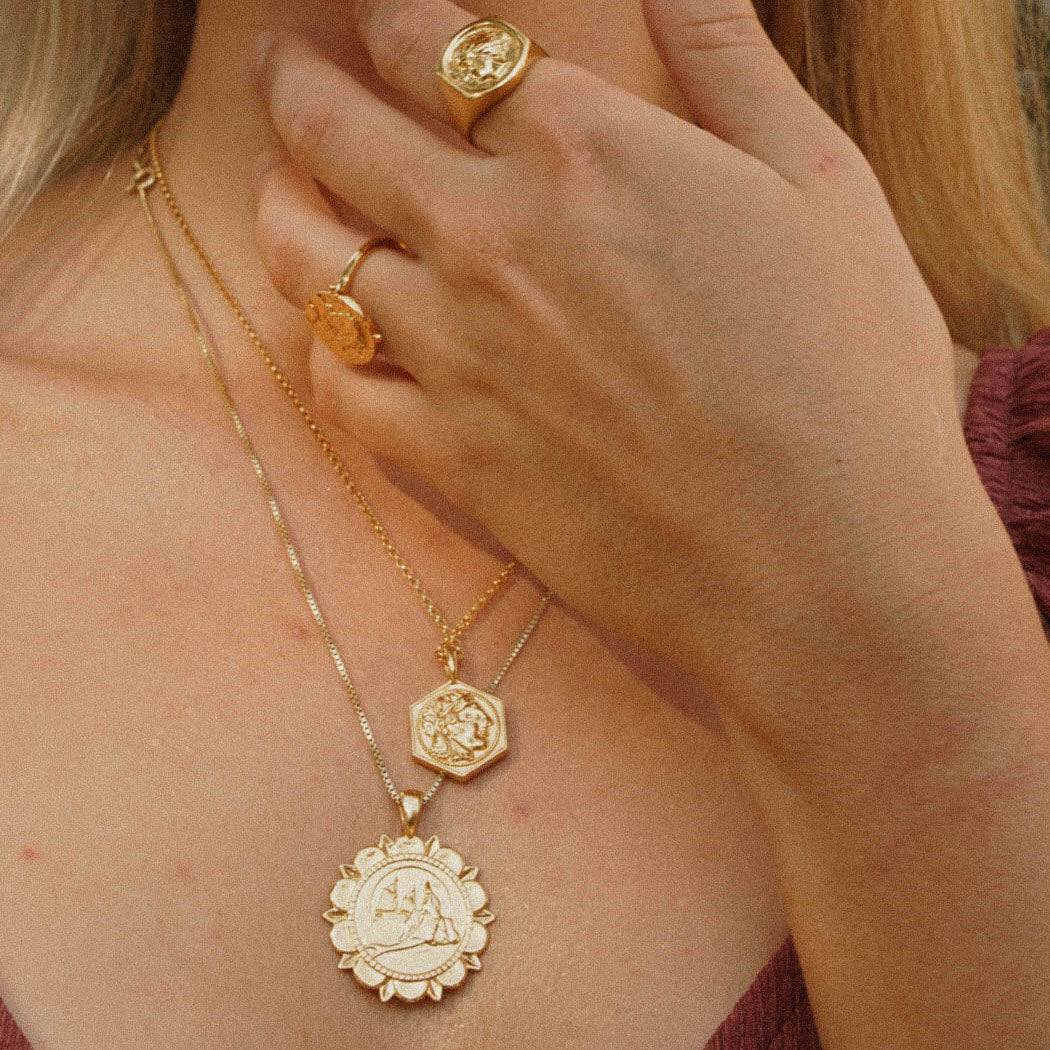 Goddess of Wisdom
Inspired by ancient traveller's coins from around the world, the Athena coin pendant is part of our goddess collection. Majestic Athena emanates power and authority, she is often depicted wearing a helmet and a shield, which is said to have turned her enemies into stone. 
As a symbol of her wisdom, the owl featured on the reverse side of this pendant flies in her vicinity or sits on her shoulder. As the guardian of kings, Athena was revered for her good counsel and practical insight.
Ivy & Lula Tip: Layer your pendant with our Yemaya Goddess Necklace.
Details
Handcrafted using the ancient lost wax casting method

Dimensions of pendant are 18mm x 18mm x 1.5mm
Gold vermeil
10x thicker than gold plating
Vermeil is a 2.5 micron layer of pure gold on a solid sterling silver base

Rolo style chain is 50cm long
See

FREE SHIPPING IN SOUTH AFRICA ON ORDERS OVER R2000. FLAT SHIPPING RATE OF R85 ON ORDERS BELOW R2000.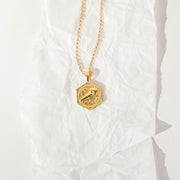 Athena Goddess Necklace